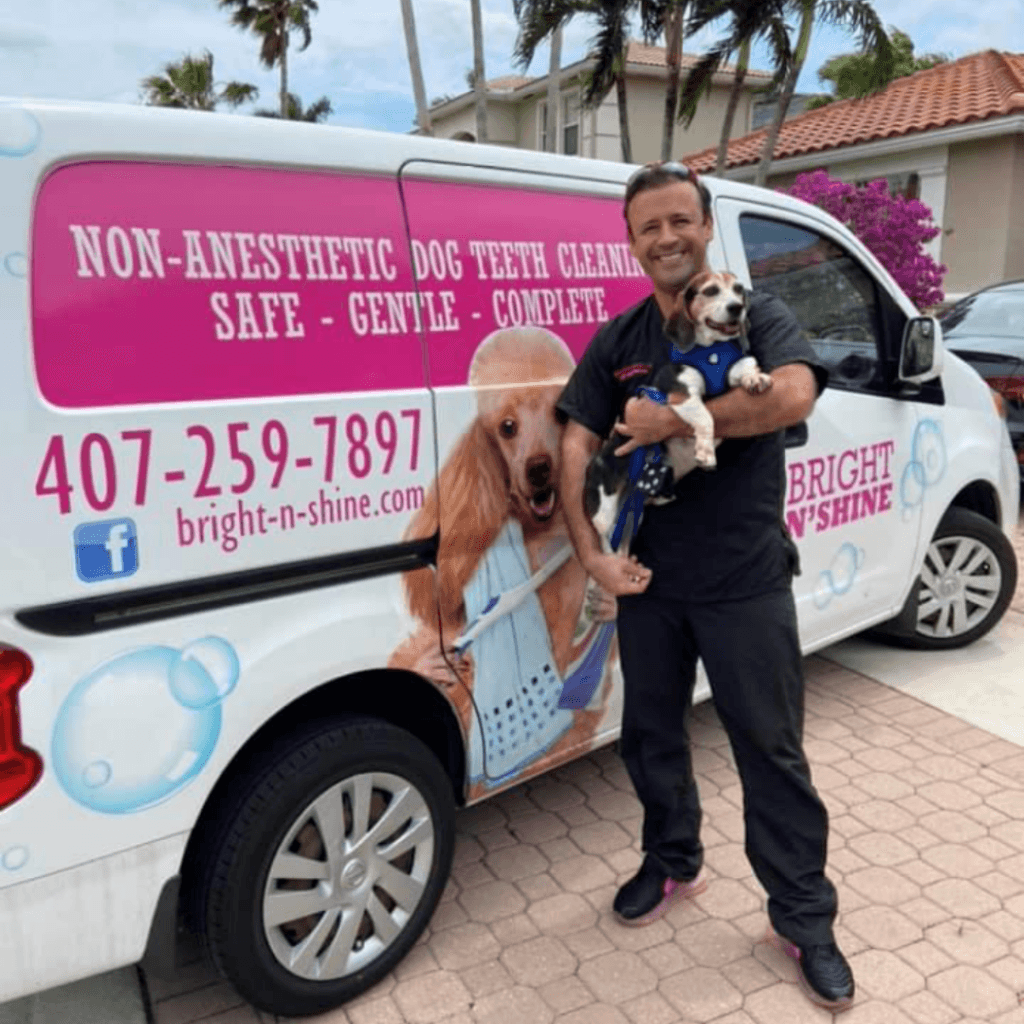 Professional Pet Dental Cleaning
In 2015, Luis "Junior" Du Miller founded Bright N' Shine Pet Dental with the aim of providing pets with a dental cleaning that does not require sedation. This approach eliminates the risks and high costs associated with traditional cleanings.
Our skilled technicians deliver BNS Pet Dental Cleanings in our impeccably clean vans, which can come to your home or office. Each procedure takes around 45 minutes per pet, and we use an exclusive and innovative technique to ensure that your furry friend has a happy, health and stress-free experience.